See below to check out how General, Competency, and Trait-Based questions look.
General and Competency Questions: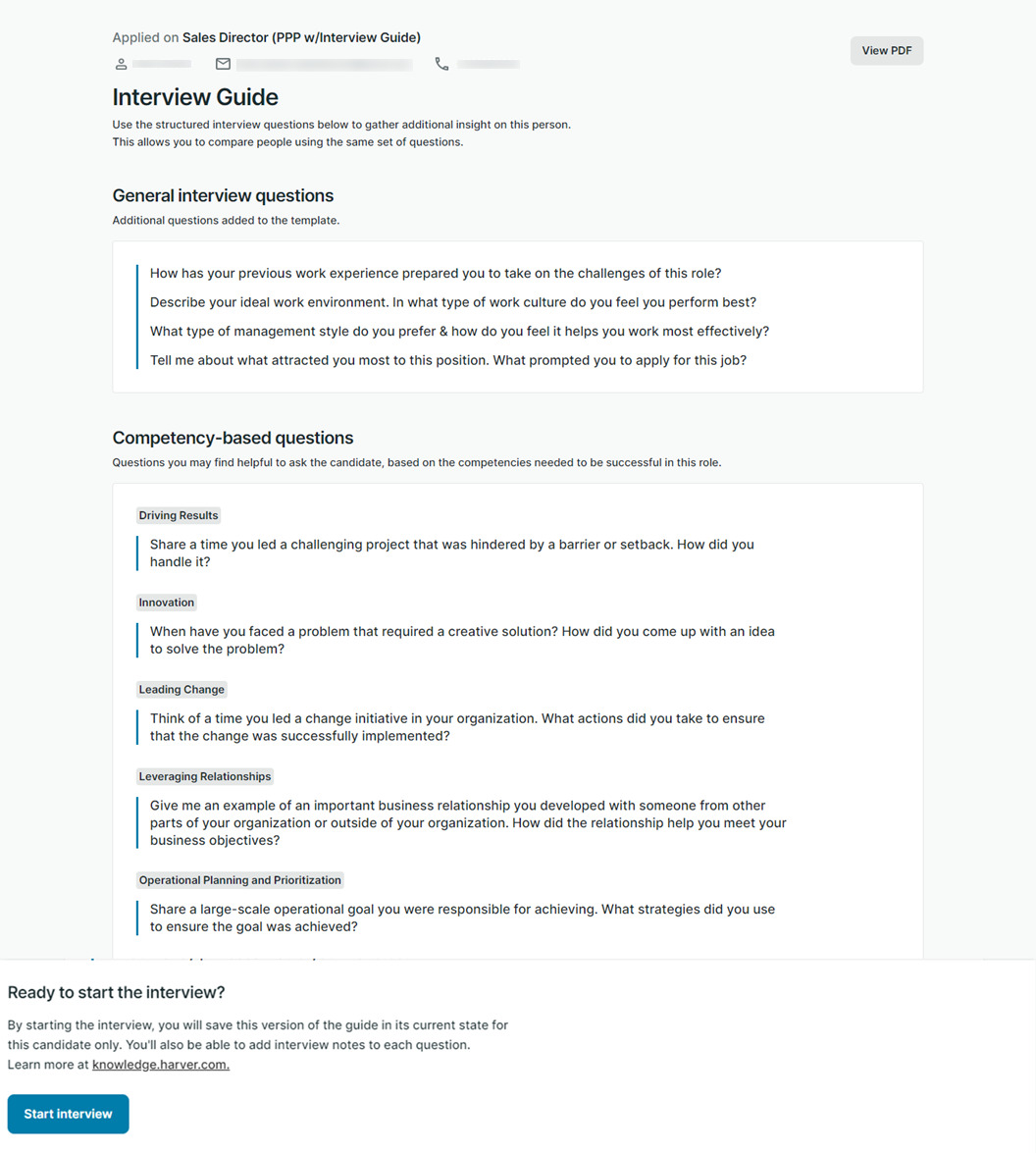 Trait-based Questions: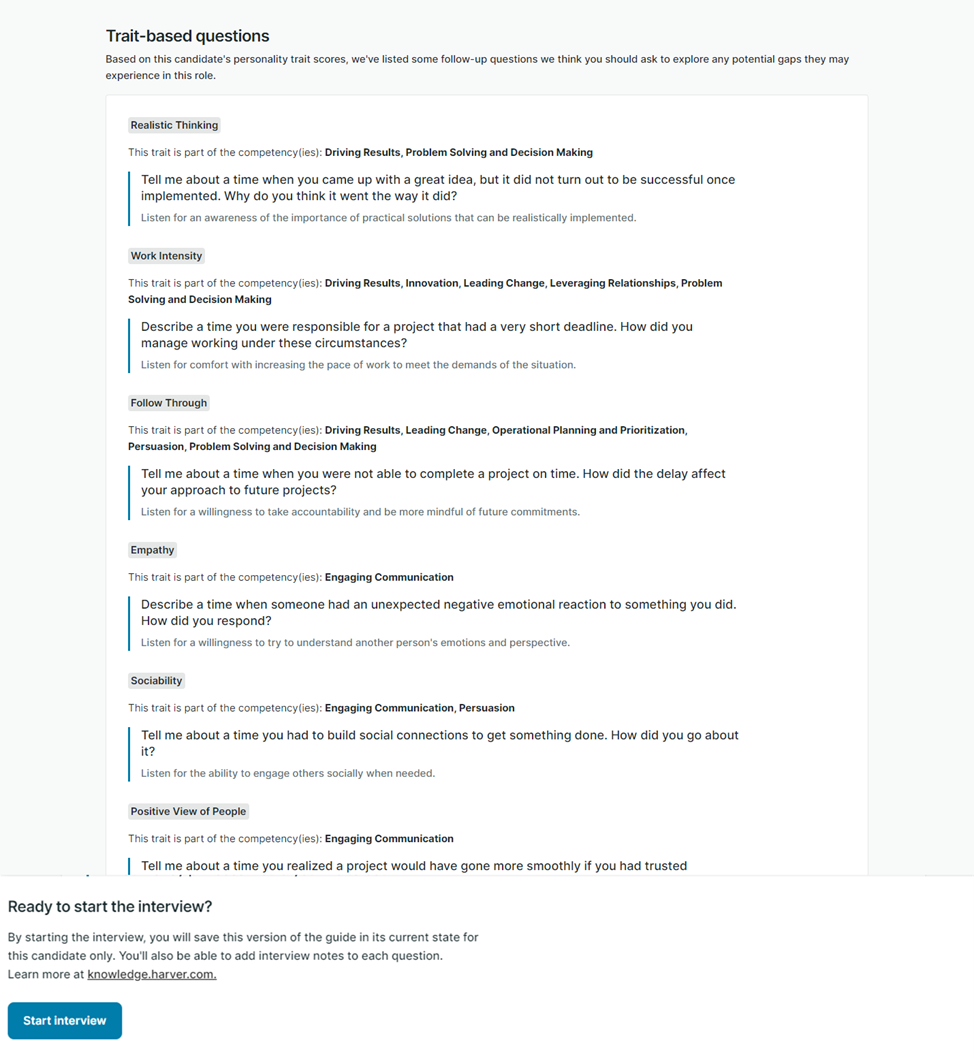 You'll notice in the screenshots above that a banner displays over the guide at the bottom with a question that asks if you're ready to "Start Interview". By clicking the "Start Interview" button, you will essentially freeze the guide in its current state, as well as give yourself access to the note-taking feature of the guide.
The reason we have the concept of "freezing" the Interview Guide is that up until this point, any changes made by an admin-level user to the Interview Questions Template that was used to generate this guide will continue to populate on the guide until the interview has been started. Once you start the interview and begin to take notes on the responses, we don't want those changes to Interview Questions to impact guides that have already been used in an interview.