You might be wondering, "But what if I want to print out a guide and use it in an in-person, live interview?" For this, we've created a "View PDF" button in the top right of the guide that will open a preview of a printer-friendly version in PDF format, complete with intelligent page breaks, and open spaces for notetaking.
In addition to printing, you will also be able to download a PDF version of the guide, in case you don't have immediate access to a printer and want to print it later, or if you want to share the guide via email or any other file sharing utility with other users who might be taking part in the interview. If any notes have already been taken on the guide digitally, these notes will be printed as well.
Here's an example of what the PDF preview looks like with and without digitally recorded notes: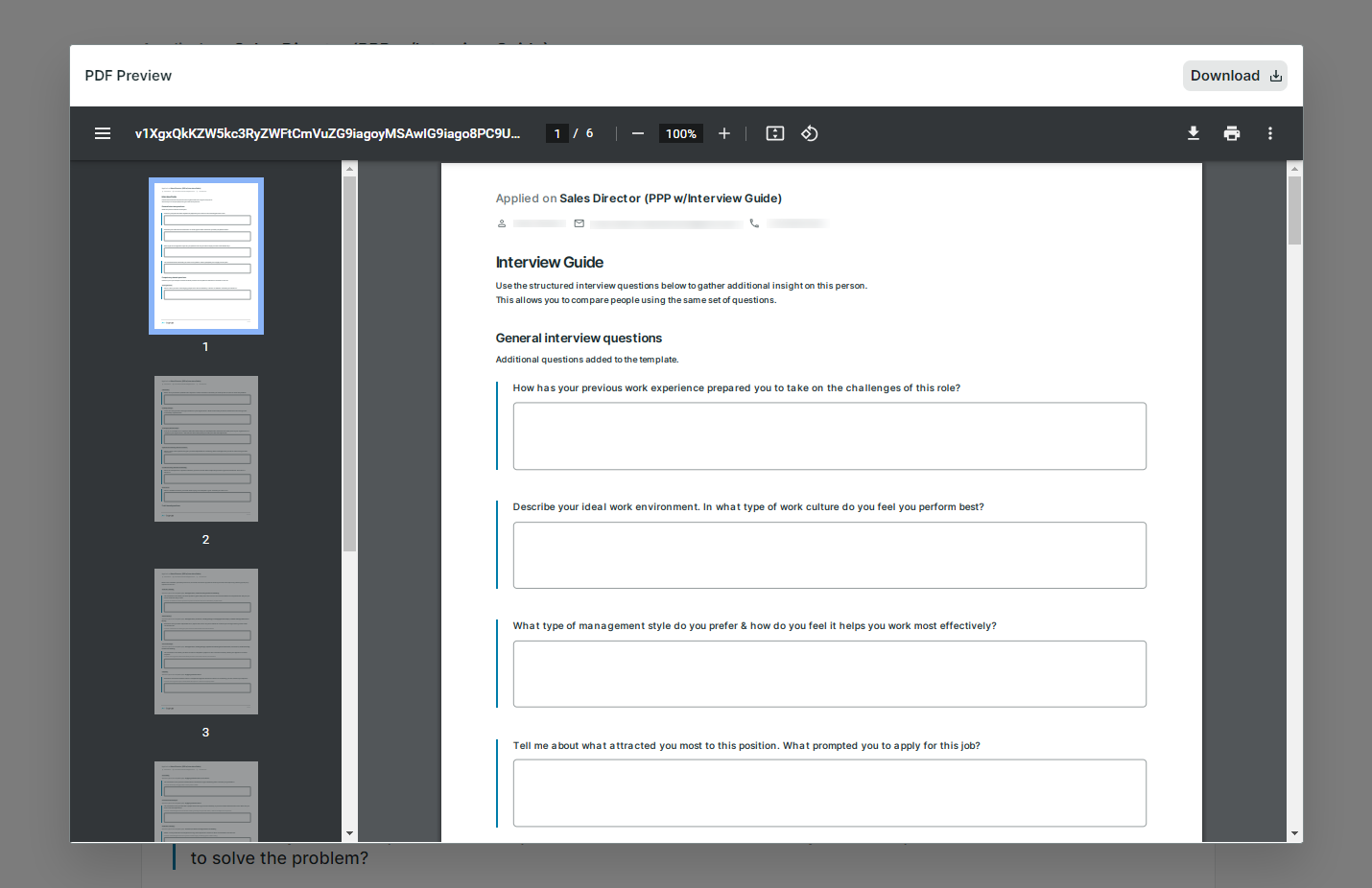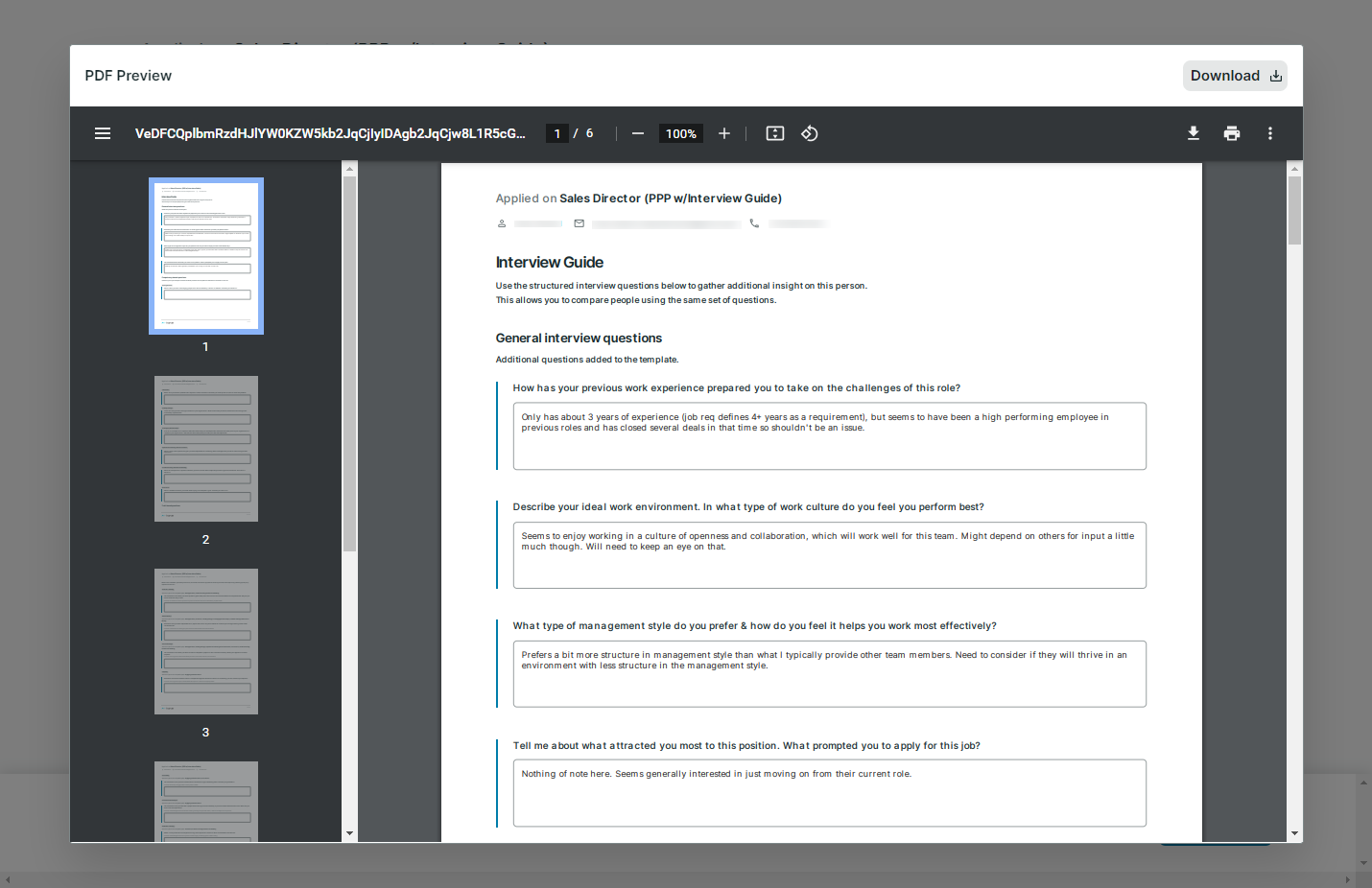 Be sure to click here to learn how to set up your Interview Guide!